Sedona City Council moves forward on Uptown parking garage planning – Sedona Red Rock News
Thirty residents and business owners spoke during public comments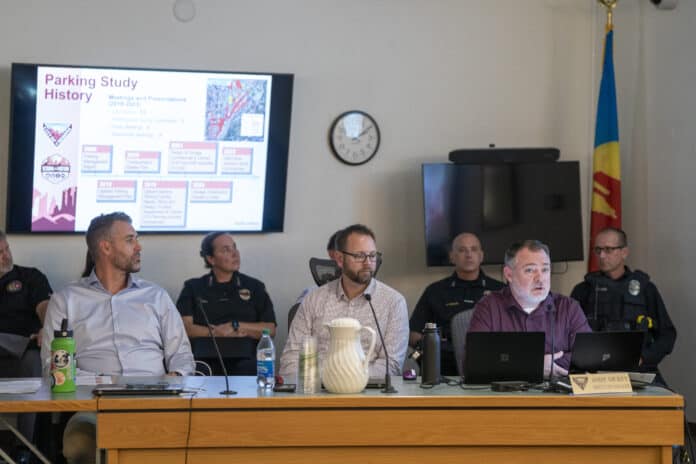 The Sedona City Council directed staff to proceed with the design and pricing for the proposed Uptown parking garage during a six-hour-33-minute special meeting on Wednesday, Nov. 15, in order to consolidate Uptown parking and boost use of public transit.
Newest Numbers
The final results of the city's latest parking assessment by consulting engineering firm Kimley-Horn found that Uptown experiences an average of roughly 32,000 vehicle trips per day, 26,000 of which they attributed to tourists and 1,000 of which they attributed to cars circulating looking for parking. Kimley-Horn representative Jeremiah Simpson estimated parking demand would exceed 85% of capacity on 50 to 60 days per year "for about a five-hour window" each day.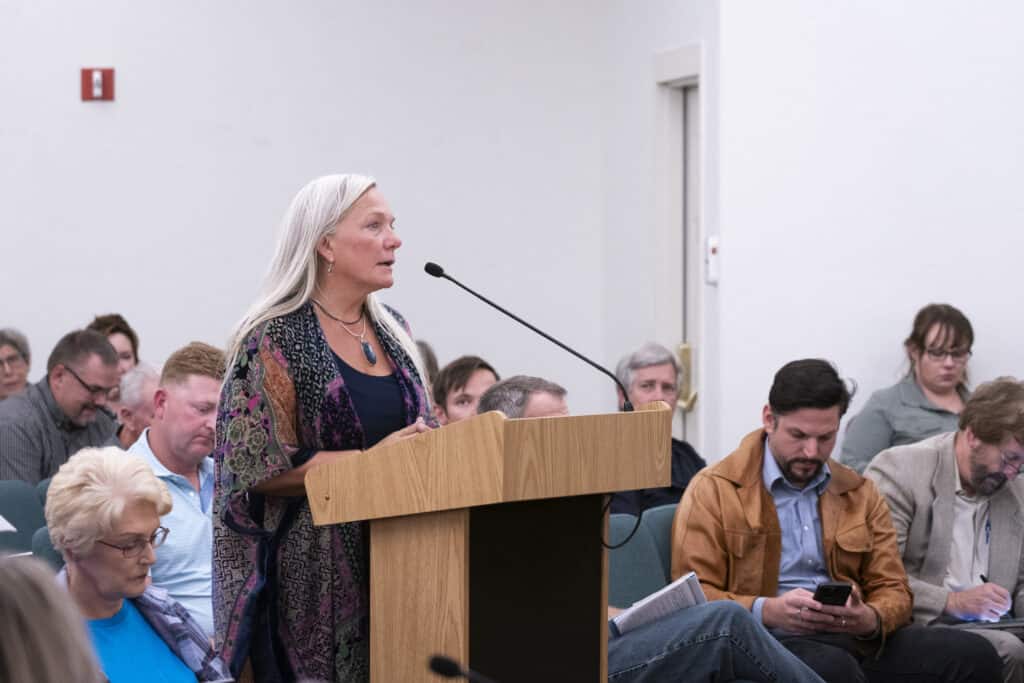 On this basis, and assuming 2.4% annual growth in demand, Kimley-Horn's consultants projected a 10-year parking deficit of 185 spaces and recommended the city add between 185 and 317 new spaces.
Deputy City Manager Andy Dickey estimated that the ongoing expansion of I-17 will add an additional 200 cars per hour to Uptown traffic.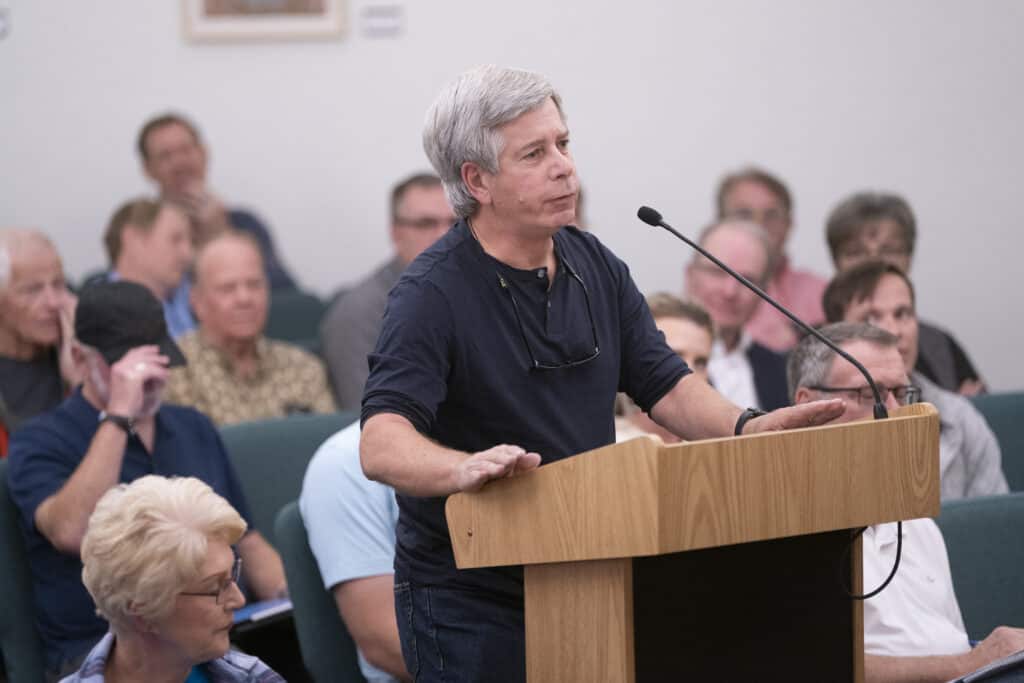 "I still don't agree with the 2.4% aggregate average growth," Councilman Brian Fultz said. Sedona's population fell 7.6% between 2000 and 2020.
"That's not tourists who are parking there, that's employees," Vice Mayor Holli Ploog said of current parking usage. Simpson agreed that 25% of Uptown parking demand is probably caused by employees of Uptown businesses. "Traffic stays relatively heavy" in off-peak months, Simpson noted.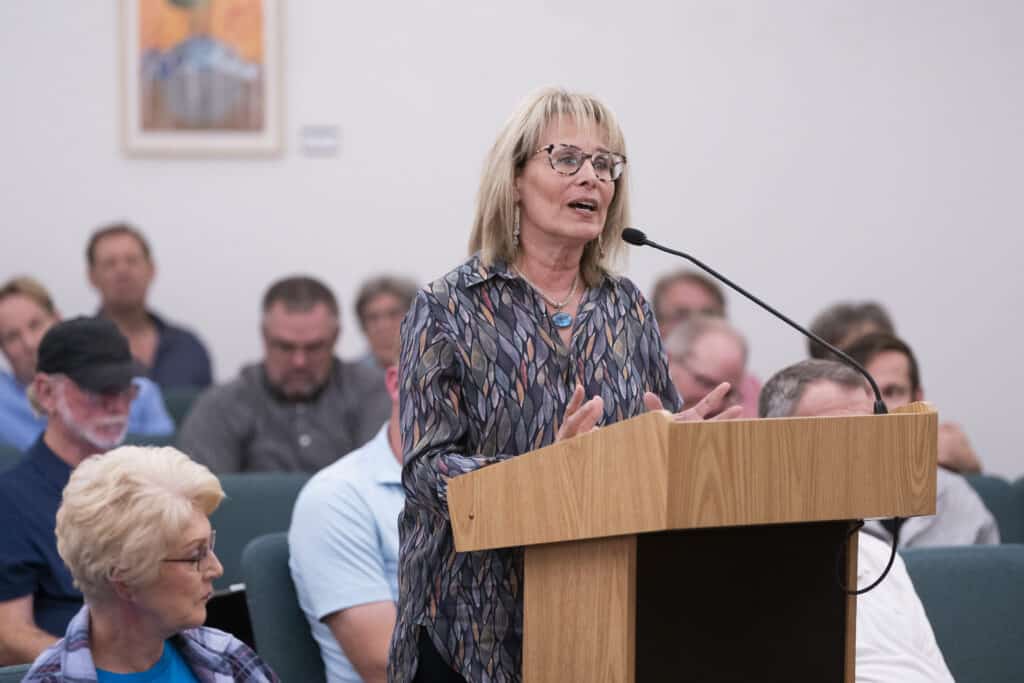 Simpson added that only 13% of visitors to Uptown travel from more than 50 miles away. Conversely, 11.6% travel less than one mile, 8.2% travel one to two miles, 27.5% travel two to five miles and 20.1% travel five to 10 miles.
Councilman Pete Furman said that while the city's 2005 parking study found a total of 1,435 public and private spaces in the Uptown area, that number had risen to 2,144 by the time of the 2019 study and 2,761 today. "You know what? We have made some progress," Furman said.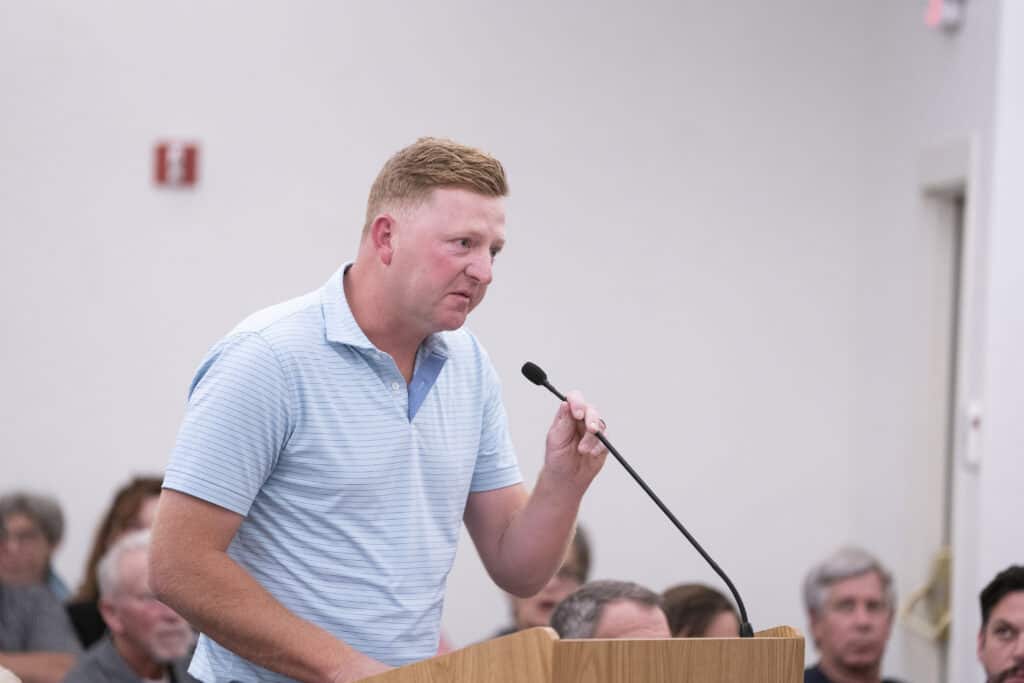 Kimley-Horn also found that the average pedestrian was willing to walk only 0.3 to 0.4 miles from a parking spot to destination.
The current estimate for the cost of the garage is $16.7 million, rising to $20 million in five years. It will take two to two-and-a-half years for it to become operational.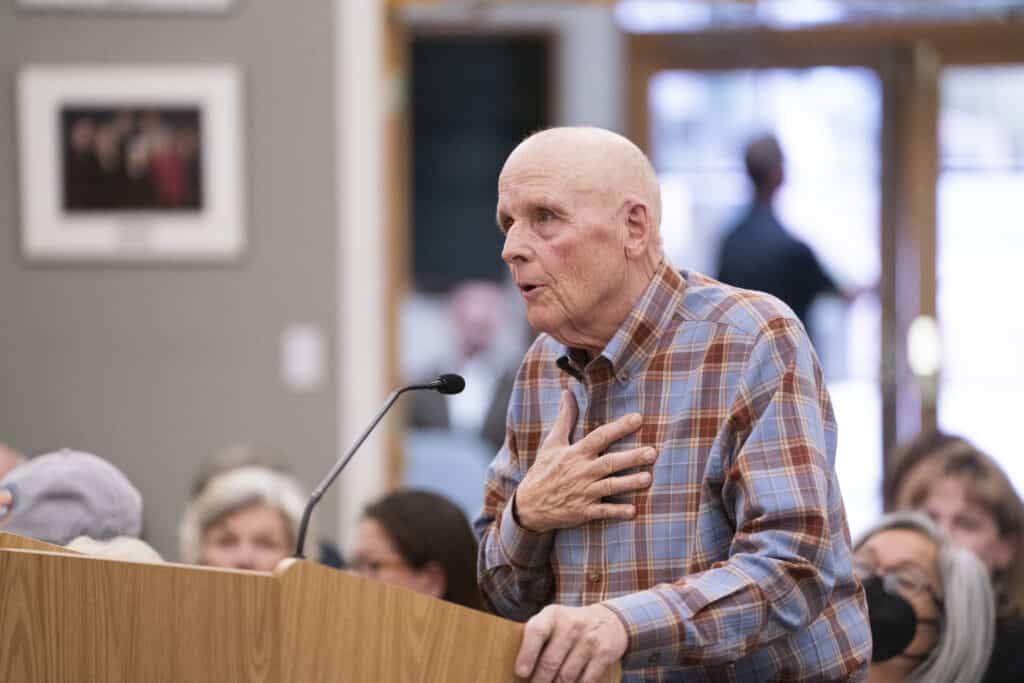 "Most of the emails we've been getting from employees in support of the garage, they assume it's free [to park there]," Ploog said.
"I would propose that this garage be a fee," City Manager Karen Osburn said. She suggested, based on "back-of-the-napkin math," that a $2 per hour fee would generate about $1.5 million in revenue, while the debt service cost would be under $1 million per year, "which means that this project could potentially contribute towards the provision of the free transit that we contemplate."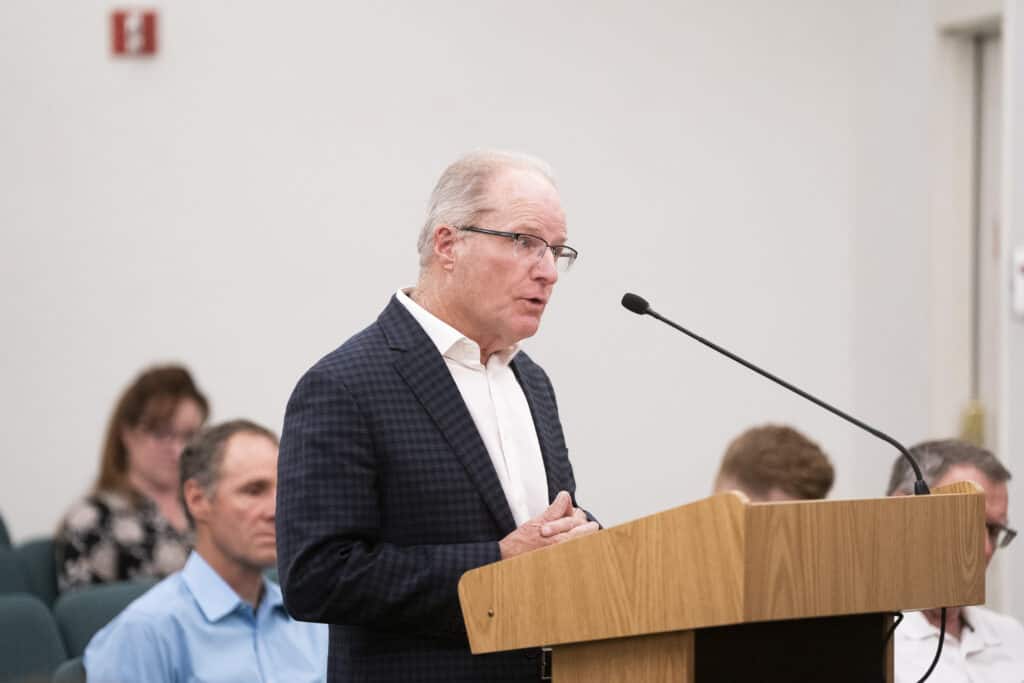 Consolidation
Simpson estimated the closing of smaller lots throughout the city would eliminate approximately 230 parking spaces. The garage is currently planned to accommodate 272 spaces, for a net gain of 42 spaces, or a net loss of 38 spaces compared to completing the Forest Road site as a surface lot with 80 spaces.
"We have to be prepared to give up those lots in order to consolidate," Fultz said. "There has to be consolidation … if we move forward with this, it doesn't matter, we still need to go ahead and block off that parking as part of consolidation."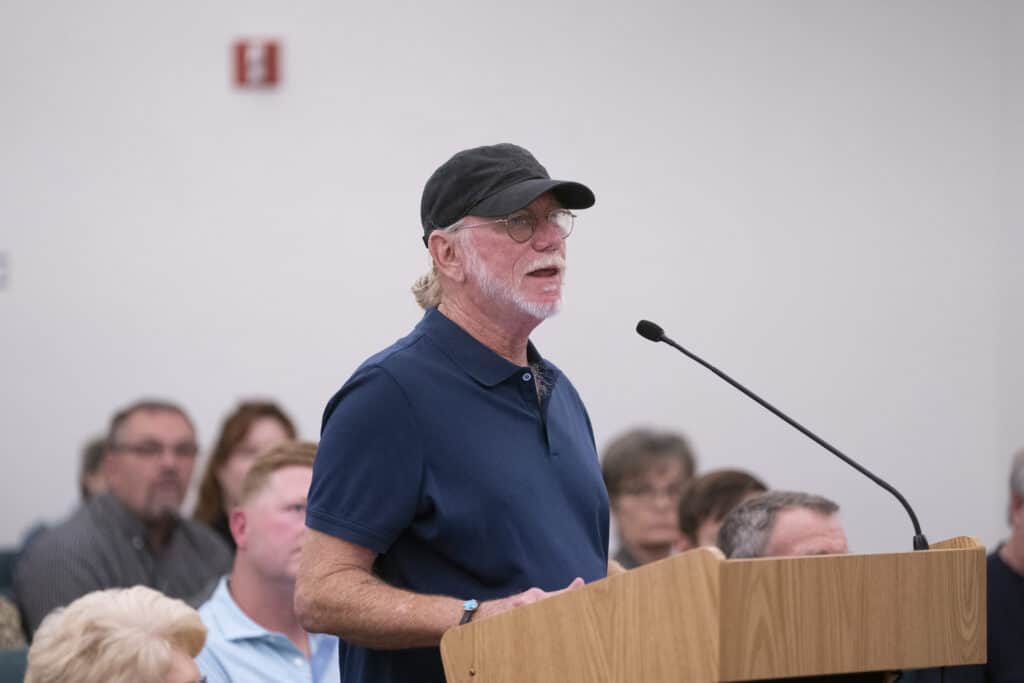 "This, to me is about consolidation, not expansion," Councilwoman Melissa Dunn said.
Consolidation "has to involve the removal of residential parking," Ploog said.
"Consolidation is absolutely the main issue," Councilwoman Jessica Williamson said.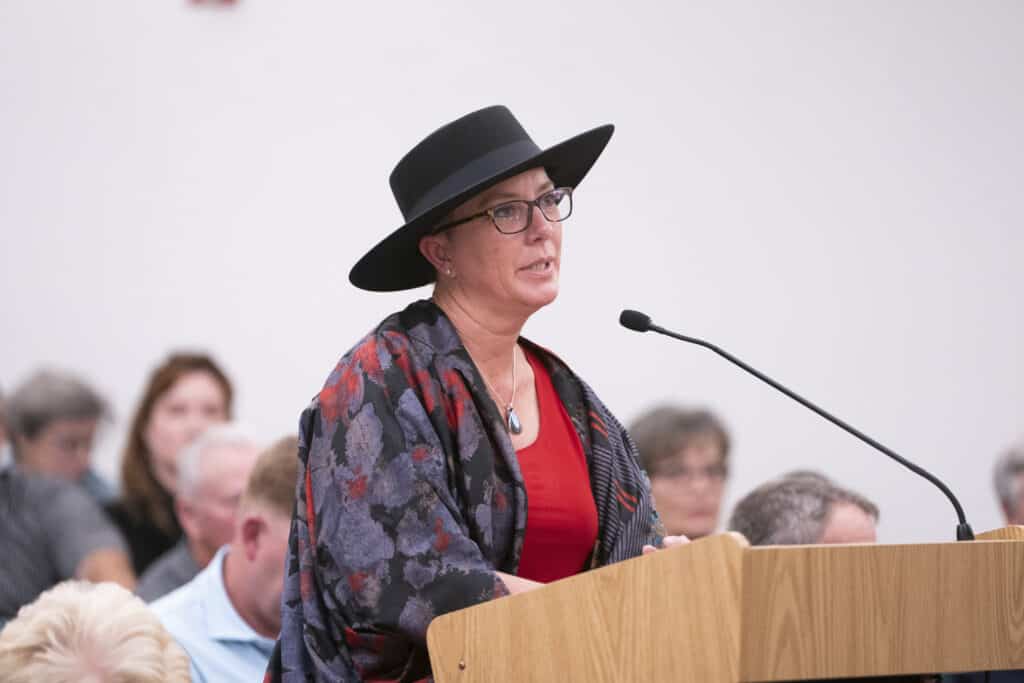 Public Comment
Thirty residents and business owners and three members of the city's garage study committee spoke during the public comment period, 22 of whom expressed support for the garage, including Randy McGrane, a co-owner of Best Western hotel; Mike Wise and Michelle Conway Kostecki of the Sedona Chamber of Commerce; Jesse Alexander of Sinagua Plaza; Julie Richard of the Sedona Arts Center; Tom Gilomen of the Cowboy Club; Ali Hansen and Eben Hartzenberg of Bennali: and Bobby Lerner of Sedona Trolley.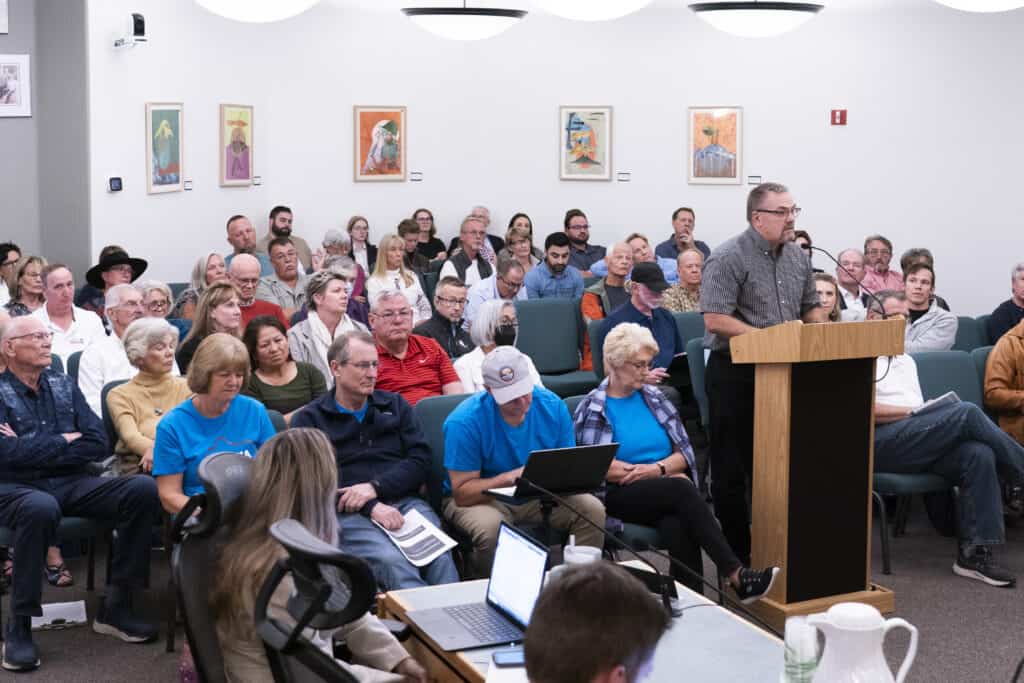 "It's the right thing to do for the greater good of Sedona," said Lonnie Lillie, of the Aiden Hotel.
"There really is a demonstrated need for the parking garage," said Donna Helfrick, formerly of Pink Jeep.
"Centralized parking is an impossibility," former Vice Mayor Ernie Strauch said, suggesting the city invest in a parking management system instead, a view echoed by three members of an ad hoc group calling themselves "Sedona Residents Unite."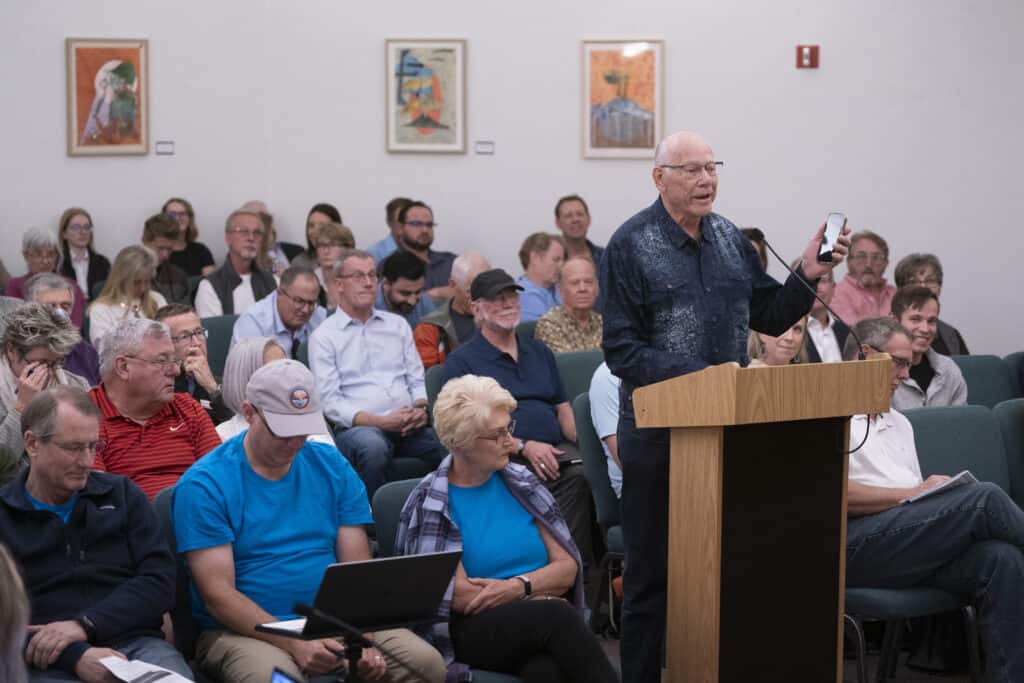 Two residents suggested that the garage would increase Sedona's risk in the event of a wildfire and one suggested the property would be better used for a new Sedona Fire District fire station.
"After five months of participation, I believe the process led by Kimley-Horn and city staff was flawed," said Joe Zani, one of the resident committee members. "Using Kimley-Horn's analysis, there is no shortage of parking in Uptown today."
Responding to the Sedona Residents Unite proposal that the city adopt a parking management system instead of the garage, Osburn said it was not a realistic option, noting several flaws, and stated that, unlike a garage, it would not support integration with the city's planned transit system. Osburn also suggested that future parking pricing be used to "incentivize transit and disincentivize personal vehicles coming into Uptown."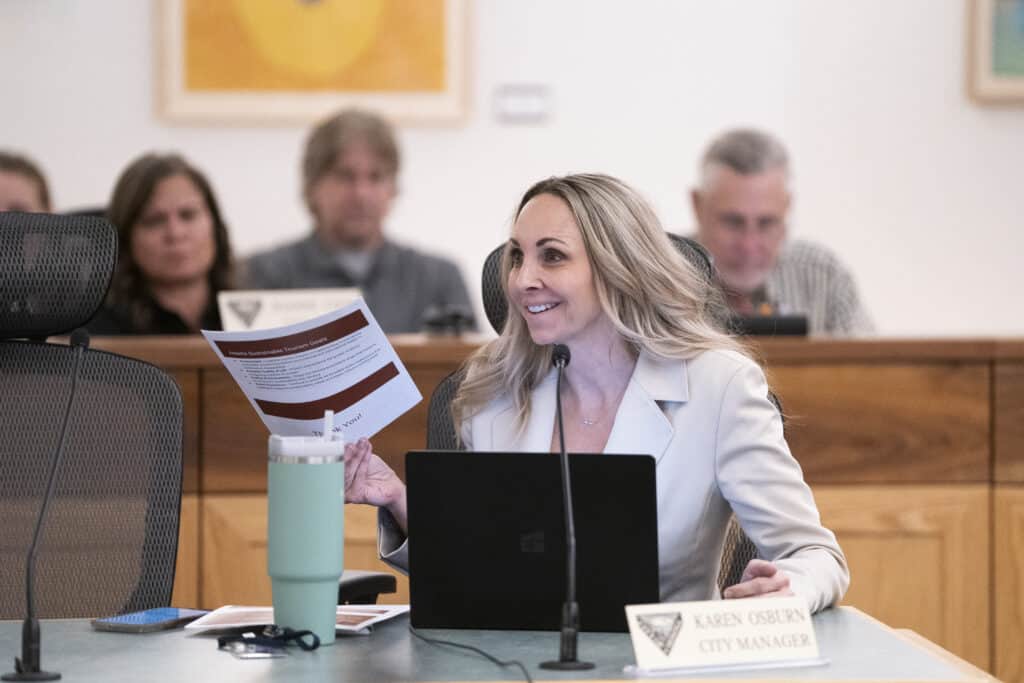 "It is much more closely aligned, timing-wise, with the implementation of transit," Osburn said of the garage.
Transit expansion "needs to work hand in hand with parking," Andrew Baird of Kimley-Horn said.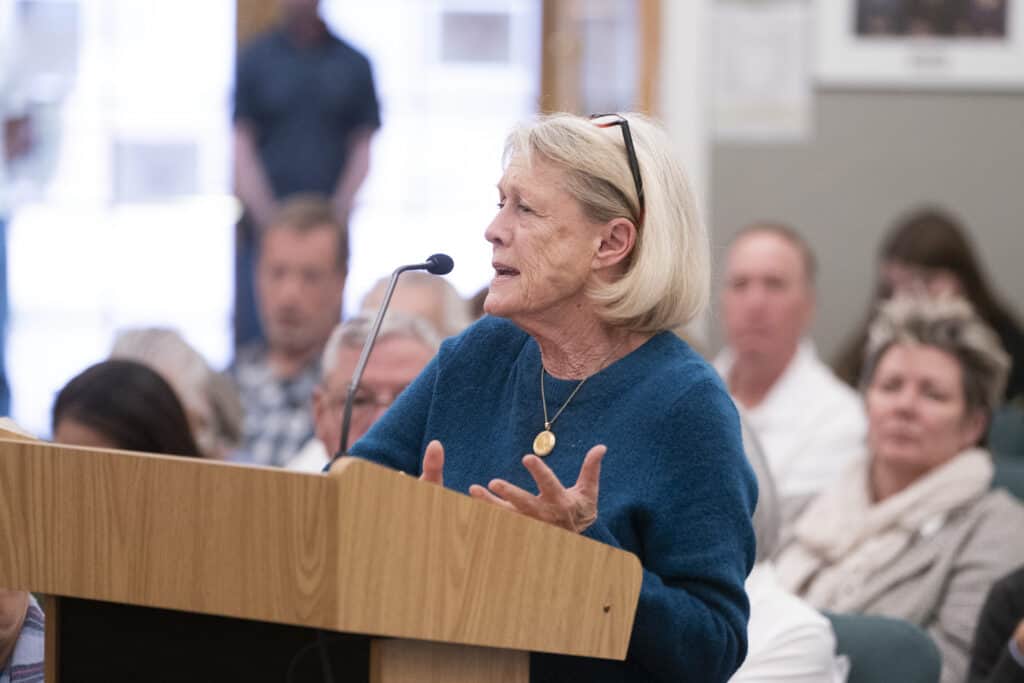 Council Debate
"We should continue to move forward with the garage project," Fultz said. "There have really been a lot of bad arguments made, sunk-cost fallacy probably being No. 1 on my list … Is the garage the right answer? No, it's not by itself, but part of a solution, yes, it can be."
Fultz also called for resident-only parking on residential streets and an employee parking program.
"I'm all for it," Dunn said. "It is the long pole as well as the key component in an overarching project." She likewise called for the restriction of street parking.
"I came in here tonight very torn," Ploog said. "I am not sure this even solves our problem … I think it will change Uptown and not in a really great way … it's this massive building." Nevertheless, she added, "you have convinced me that we are in a parking deficit."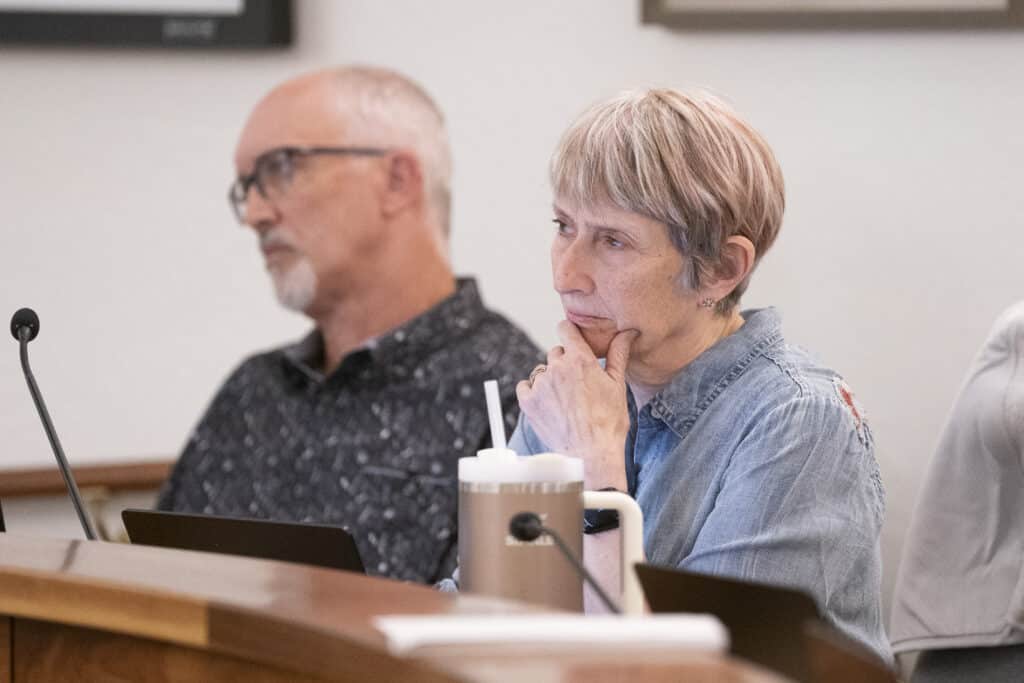 "I have been very strongly supportive of the parking garage," Councilwoman Jessica Williamson said. "It will change Uptown? Good. Uptown needs to be changed."
"We know it's going to cost a lot more money than anybody wants to pay or thinks we should pay," Williamson added.
"I'm supportive of us moving forward and getting the number. I am scared to death of it," Furman said. He also pointed out that charging for garage parking would be a disincentive for redevelopment of existing paid lots.
"I think the garage will be a better utilization of parking than what exists now," Kinsella said before also supporting a permitting system for residents and employees. "Development of that land is better in the hands of the city," which will "have a commitment to being the best stewards."
"I'm supporting it moving forward until we see the price tag," Mayor Scott Jablow said. "We can't solve traffic … we're going to mitigate it by doing all these projects together."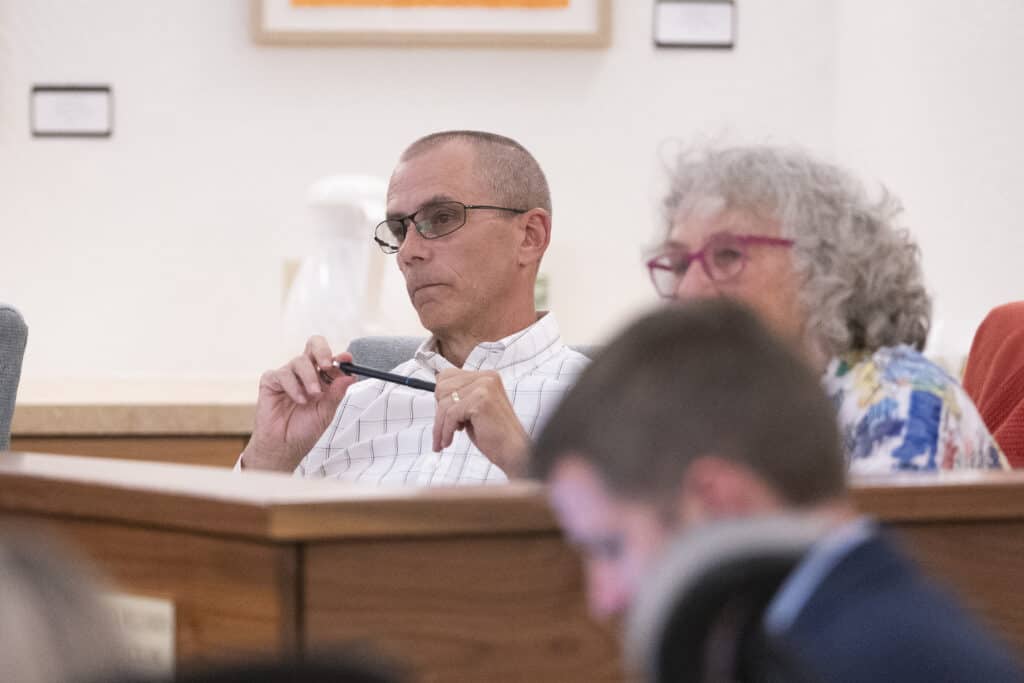 Without a vote, council then directed staff to proceed with the design of the garage.